Wolf Robotics, a subsidiary of Lincoln Electric, has had over 8,400 installations, our team of automation professionals has implemented solutions for the toughest metal working projects around. We foster an environment that encourages our group of bright, talented, and skilled employees to design and develop new products. 
Req. ID: 22376 
Lincoln Electric Automation – The Company
Lincoln Electric Company, has been the industry leader for over 30 years in the robotic automation of welding, cutting, material removal, grinding, and press brake operations.  We have provided industry solutions to the fabricators of construction, agricultural, mining, off-road, energy, and transportation equipment.  Through the expertise of our personnel we develop numerous specialty products that increase productivity and maintain quality. The innovative designs and solutions we create are produced to meet or exceed our customer expectations.
Position Summary: 
Responsible for organizing, planning and follow-up of complex activities for engineered projects to meet or exceed management and customer expectations. Oversees all aspects of projects. Sets deadlines, assigns responsibilities, and monitors and summarizes progress of project.  Project managers are involved in front end sales activities in pursuit of orders and to review and establish proper scope, timeline and costs for win-win results.  Project managers should also be involved or aware or ongoing activities to continue to build our relationship with our customers.
Qualifications Required:
Bachelors' degree in Mechanical Engineering, Electrical Engineering, Welding Engineering or equivalent.

Relevant experience leading custom engineered projects

Technical knowledge of engineered robotic welding systems.

Ability to negotiate and manage contractual arrangements.

Ability to understand system layouts and/or technical manuals.

Ability to develop and deliver presentations.

Knowledge of budgeting, cost estimating, and fiscal management principles and procedures.

Ability to provide technical guidance and leadership to project team.

Skill in organizing resources and establishing priorities.

Knowledge of the operating practices of fabrication and manufacturing.

Ability to assess contract compliance and product/service quality.

Ability to perform site inspections and/or approve installations.

Skills in workflow analysis and management.

Skill in the use of computers, specifically in a PC, Windows-based operating environment.

Knowledge of contract documents and specifications.

Ability to gather data, compile information, and prepare reports.

Proficient Microsoft Project

Willing to travel
Qualifications Desired:
PMP certification a plus

Spanish language skills a plus

Experience with programming and process knowledge related to robotic welding a plus

Automation equipment troubleshooting skills a plus

CWI and CRAW-T certification a plus
Essential Functions and Responsibilities:
Participates in the planning and formulation of design alternatives and solutions for engineered projects; provides cost estimates, participates in schedule review and risk analysis, and may coordinate the production of basic design plans and engineering documents.

Manages and tracks project costs.  Reports project cost forecasts and results to management.

Develops and administers project budgets and fiscal controls, contracts, and quality control provisions; performs project cost estimating and value engineering, as appropriate.

Develops project schedule and resource plan requirements for project execution.

Oversees all aspects of the day-to-day management of engineered projects; monitors and coordinates work performed by administration, engineering, assembly and customer service related to projects.

Reviews and interprets proposed designs and customer specifications for appropriateness to required function and advises project team as to how best to achieve required results.

Ensures that project deliverables are in compliance with design specifications.

Establishes performance and delivery criteria, ensuring that client requirements are being met; prepares project specifications, and coordinates procurement, as appropriate.

Main point of contact for customer communication. Provides on-going project status.  Manages customer expectations.  Maintains high level of customer satisfaction and respect.

Authorizes the issuance of contracts, purchase orders, and change orders, and approves supplier invoices for payment.

Directs work sequencing to expedite project delivery and to minimize disruption of ongoing operations.

Coordinates system run-offs to inspect, approve, and accept completed projects.

Represents Lincoln Electric in business with customers, consultants, contractors, and other public and/or private agencies and organizations.

Performs miscellaneous job-related duties as assigned.
Nonessential Functions and Responsibilities:
Project managers are leaders within the company and help drive resolution of chronic issues, improvement in process and lead or support company initiatives.
Success Factors/Job Competencies:
Behavioral skills required include: strong interpersonal skills, team oriented, ability to foster a cooperative business environment, hardworking, driven, detail oriented, ability to work independently with little supervision, ability to work well under pressure, ability to communicate effectively orally and in writing, strong negotiation skills, strong problem solving skills, and ability to make complex operating, administrative, and procedural decisions.

Ability to manage robotic welding and cutting systems on time and within budget.

Ability to maintain a high level of customer satisfaction and respect in order to retain and grow customer accounts.

Must be able to bring projects to closure.
Physical Demands and Work Environment:
The physical demands and work environment characteristics described here are representative of those that must be met by an employee to successfully perform the essential functions of this job.  Reasonable accommodations may be made to enable individuals with disabilities to perform the essential functions.
Physical Demands: Ability to travel, lift up to 50 lbs., sit or stand for long periods
Work Environment: Mixture of office and shop floor. Shop floor could entail working around equipment and conditions common in industrial and manufacturing environment.
Wage Rate: $66,479.00 - $123,461.00
Lincoln Electric Automation Inc., (Wolf Robotics), a subsidiary of Lincoln Electric Holdings Inc., has had over 8,400 installations, our team of automation professionals has implemented solutions for the toughest metal working projects around. We foster an environment that encourages our group of bright, talented, and skilled employees to design and develop new products. We are proud to offer our full time candidates a comprehensive benefit programs which include:
Health Insurance with HSA and FSA options

Dental Insurance

Vision Insurance

Life/AD&D Insurance

Short and Long-Term Disability Coverage

401(k) with a Company Match

Paid Time Off

Paid Holidays

Paid Sick Time

Bonus

Participation in any of the benefit plans and programs made available to employees/candidates meeting eligibility requirements. Lincoln Electric Automation Inc., reserves the right to amend or terminate any benefit plan or program at any time in accordance with applicable law.

Qualified applicants will receive consideration for employment without regard to their race, color, religion, national origin, sex, protected veteran status or disability.
Lincoln Electric is a $3.2B publicly traded company (NASDAQ) with over 11,000 employees around the world.  With operations in over 56 manufacturing locations in 19 countries, we are well positioned to continue this partnership and poised to grow with our customers. As a part of that continuing legacy, you will contribute to a new generation of innovation and experience the pride that comes with being part of the solution to the world's challenges.  It is a great time to be part of the welding industry!
Lincoln Electric does not accept unsolicited resumes from third-party recruiters.  Resumes submitted to any employee(s) of Lincoln Electric without a signed vendor agreement, by the Manager of Recruiting & Training, will become property of Lincoln Electric.  Verbal or written commitments from any other member of Lincoln Electric will not be considered binding terms.  Lincoln Electric will not pay a fee to any third-party recruiter that has not coordinated their recruiting activity through the Recruiting Department.
Employment Status: Salary Full-Time 
 
EOE, including disability/veterans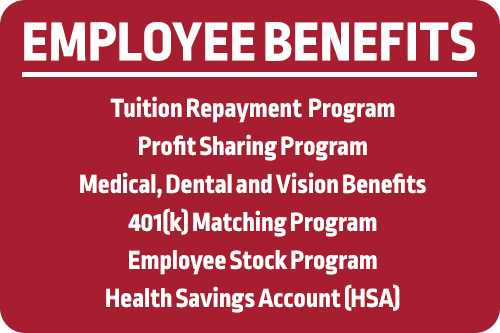 Nearest Major Market: Fort Collins
Nearest Secondary Market: Loveland
Job Segment: Project Manager, Welding, Front End, Fabrication, Technology, Manufacturing